50 Cent is ruthless with everyone.
Even the mother of his child.
50 Cent jumped on Instagram and called Daphne Joy out for hanging out with 50 Cent's long-time opp Diddy and he brought their kid into it when he did.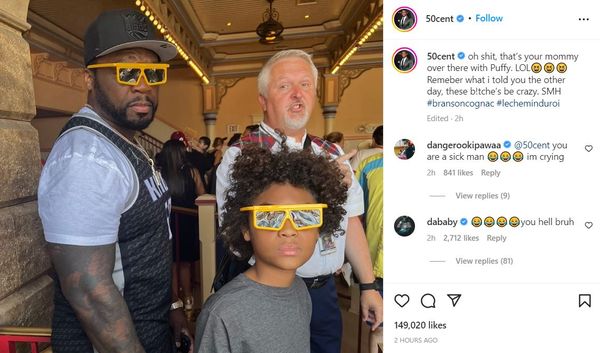 "Oh sh*t, that's your mommy over there with Puffy. LOL😆😆😆 Remeber what i told you the other day, these b!tche's be crazy," he captioned a photo of him and the boy.
Although DaBaby appreciated his mentor's joke, Daphane did not and jumped in the comments.

"Pleas stop doing this to me," she typed. "I never bother you and I'm an outstanding mother to our son. Can we please just focus on that. Please."
Did Fif go too far?
Discuss