Azealia Banks apologized to Jim Jones, Wale and T.I. for beefing with them in the past. She first addressed her issues with Jones.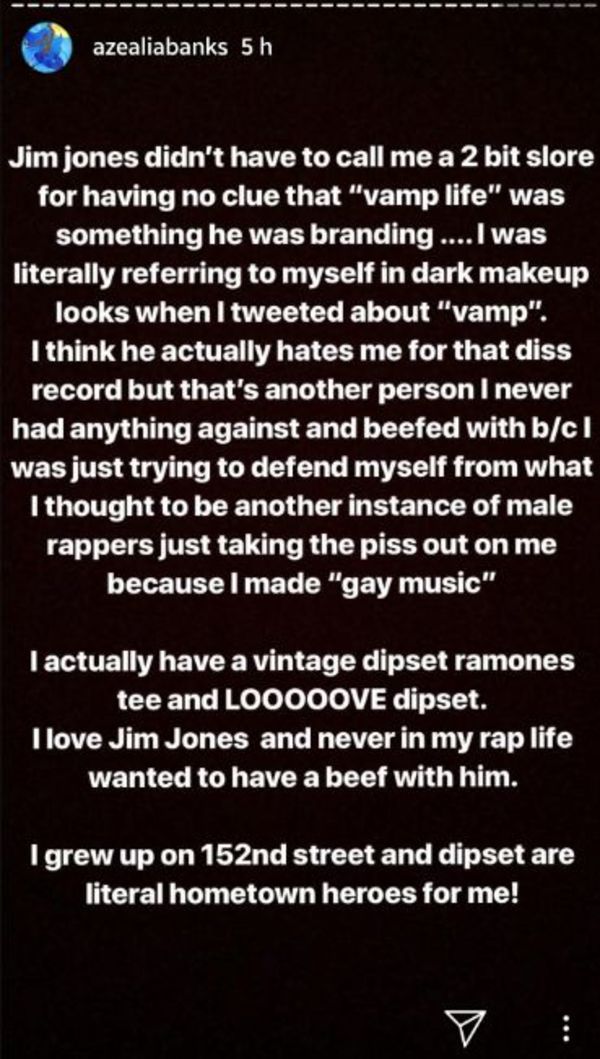 Shen then brought up Wale.
Afterwards, Banks addressed her beef with T.I. It was right after Tip released his song "No Mediocre" with Iggy Azalea, and she went in on his wife Tiny.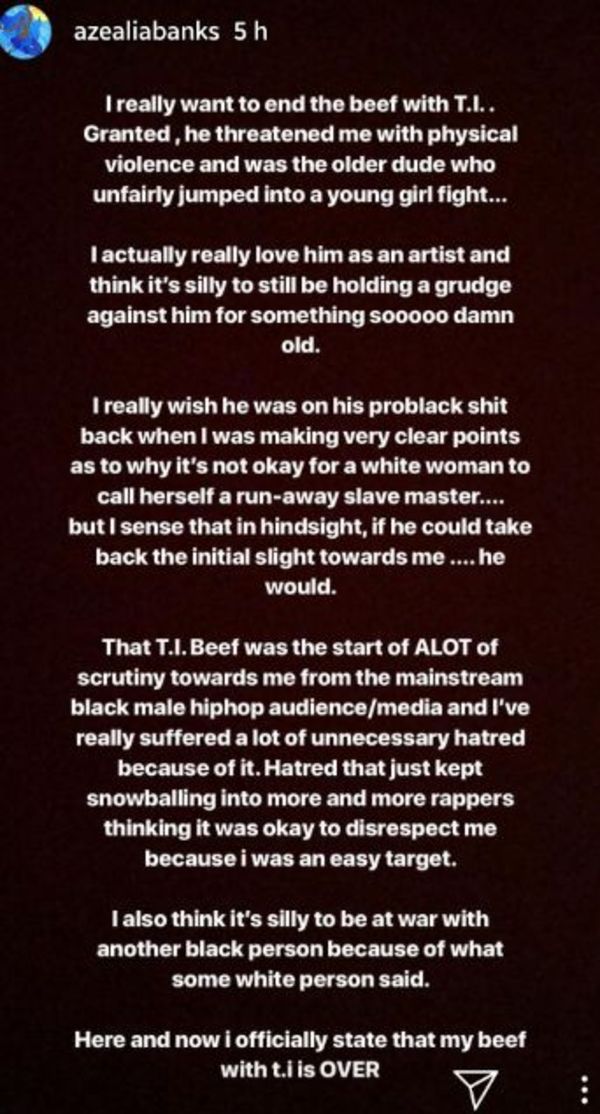 This is the second time Banks has apologized in recent days. She recently apologized to Elon Musk for all the drama she's gotten him into.
Do you think she's turning over a new leaf?
Discuss