The beef between Benny The Butcher and Freddie Gibbs is getting personal.
Earlier this week, Benny flaunted the chain his goons stole from Freddie when he got caught in the Griselda stronghold of Buffalo.
Freddie clapped by bringing up Benny's struggle to attract fans to his live show.
Now Benny is posting photos of Freddie's GF, who goes by The Fit Mami online, giving oral sex to someone who is not Freddie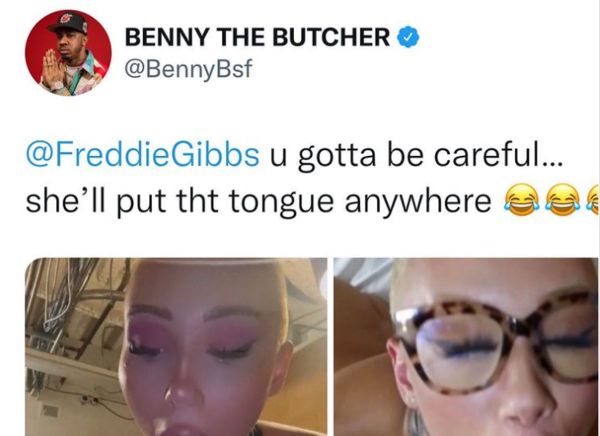 "@FreddieGibbs u gotta be careful she'll put tht tongue anywhere," Benny typed.
Gibbs wasn't phased by the reveal, explaining he's seen it all before.
"Oh yeah fam I knew my girl did pr0n when I met her. Y'all some detectives tho. Try again champ @getBenny," Gibbs shot back. "U wish yo wife was this bad fam I seen her she ain't it!"
As for the lady in question ... she was seemed pleased with the pub.
"thanks @getbenny I was wondering where all those new subscribers were coming from," she typed on an Instagram post you can check out here.
Who wins this round?
Discuss