Like a lot of young men, Bobby Shmurda likes sex.
And despite what some of his dance videos suggest, he likes to have sex with women.
While one would think his love of sex with women would have been thriving since he got out of prison, it's actually been the source of mental and now physical anguish.
Late last year, Bobby copped to a sex addiction which he dealt with temporarily by throwing away his phone.
He's since established new sex contacts. One of them has injured his penis with a tongue ring so badly he's out of the sex game for six months.
Bobby explained what went down in a series of Tweets.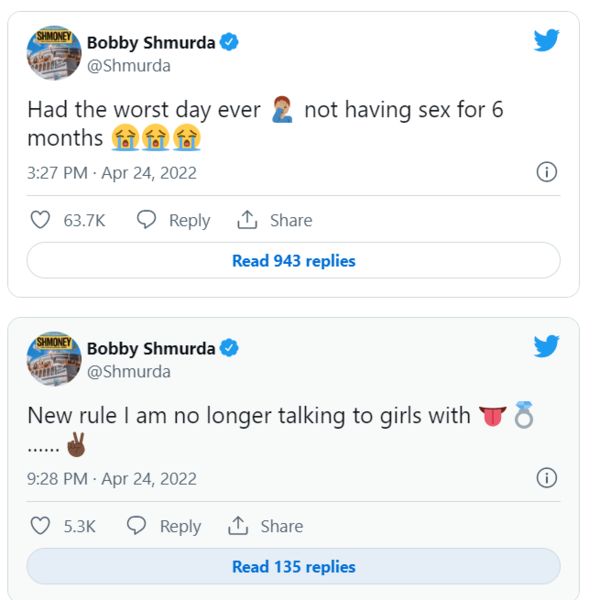 "Had the worst day ever not having sex for 6 months," Bobby typed. "New rule I am no longer talking to girls with [tongue rings.]
Pray for Bobby.
Discuss