Bobby Shmurda has been a free man for a minute now.
Thanks to his record deal, he feels like he's still in prison. He sounded off on his label Epic in a deleted Instagram post.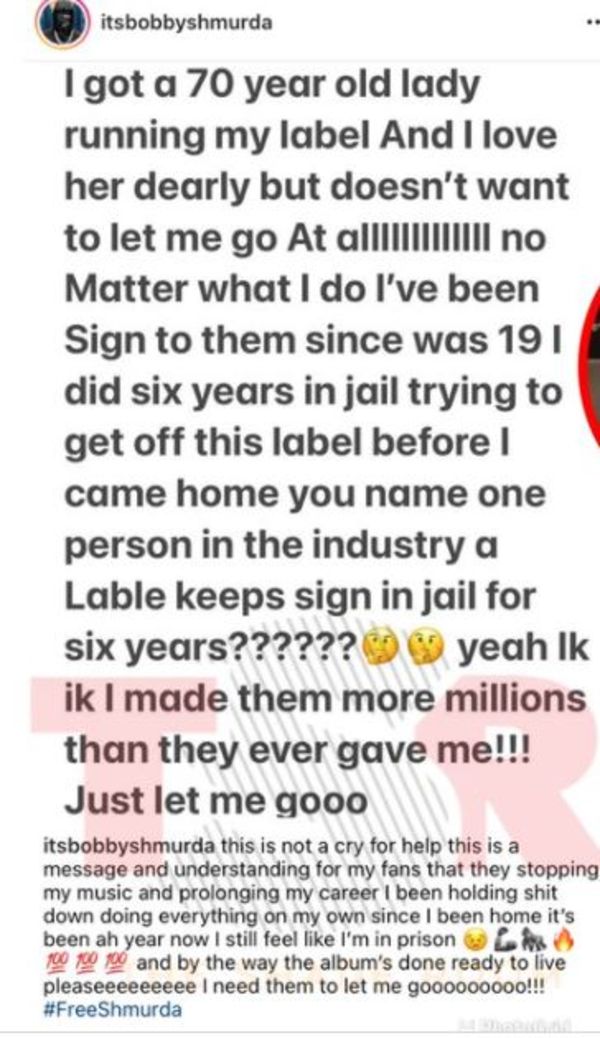 "I got a 70 year old lady running my label And I love her delay but doesn't want to me go at allll n Matter what I do I've been Sign to them since was 19 I did six years in jail trying to get off this label before I came home you name one person in the industry a Lable keeps a sign in jail for six years???? yeah Ik ik I made them more million than they ever gave me!!! Just let me gooo," Bobby said.
69-year-old Sylvia Rhone is the Epic Records CEO.
He added more info in the caption:
"This is not a cry for help this is a message and understanding for my fans that they stopping my music and prolonging my career I been holding shit down doing everything on my own since I been home it's been ah year now I still feel like I'm in prison 😣🦾🦍🔥💯💯💯 and by the way the album's done ready to live pleaseeeeeeeee I need them to let me gooooooooo!!! #FreeShmurda,"
Discuss