Boosie Badazz doesn't just do interviews with DJ Vlad.
He also sat down for a chat with ReallyfeStreetstarz, during which he displayed his usual candor and may have unwittingly implicated DJ Khaled in crime.
During the chat, Boosie revealed his biggest purchases, including a narcotics bargain he couldn't refuse.
"I was tour one time, and bout two keys of coke out of Cali, because it was cheap," Boosie said.
Now some folks on the Internet are hearing "off of Khaled," as in he bought the drugs from DJ Khaled.
Did Lil Boosie Say He Bought 2 Kilos of Coke from DJ Khaled and Snitch On Him in a New Viral Video?https://t.co/XQ62H7F84b #lilboosie #djkhaled #2kilos #coke

— JordanThrilla.com (@JordanThrilla) April 29, 2020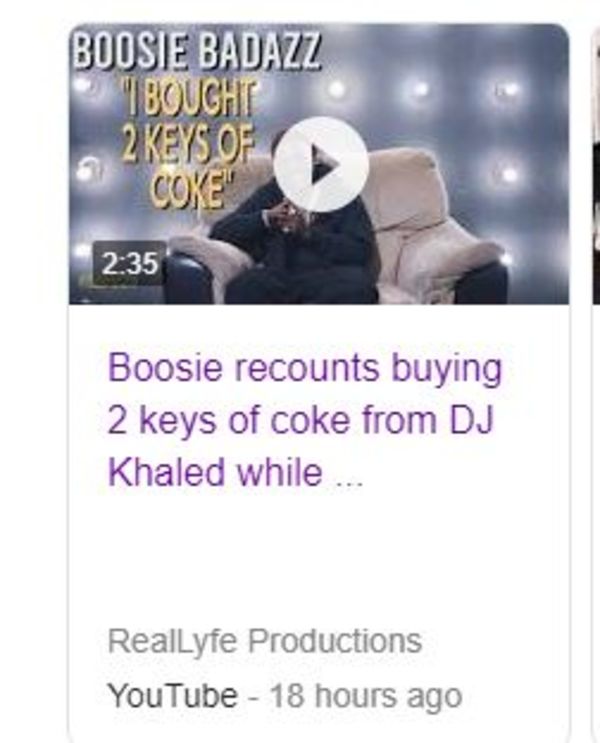 Boosie and Khaled do go way back and have surely run into each other on tour. However, we don't think Boosie bought the keys from DJ Khaled. (Although a positive attitude would make one a more successful drug dealer). Some folks just aren't familiar with Boosie's thick Baton Rouge brogue.
Discuss