Kevin Brophy says he's the guy whose face is between Cardi B's legs on the cover of her Gangsta Bitch Music Vol. 1 mixtape.
Now he wants to get paid.
Brophy's never met Cardi. But he believes his image was photoshopped onto the cover, and says he has the tattoos to prove it.
He only learned of the photoshop job when a friend informed him that he was "cunnilinging [sic] this rapper called Cardi B."
In his lawsuit against Cardi and her managers, Brophy claims his pre-K son ended up seeing the image and won't stop asking him what's going on. He's seeking a cool $5 million.
This is the second oral sex story involving Cardi this week. Earlier, Kodak Black affiliate Jackboi claimed Cardi stole Kodak's flow and now owes blowjobs to the state of Florida.
While we're not so sure about Brophy's case, he probably has a better chance of winning it than that happening.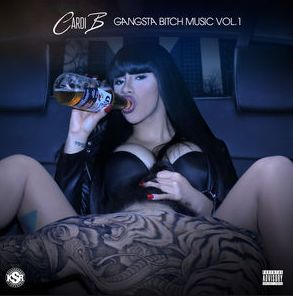 Discuss