This afternoon Soulja Boy apologized for all of the strange beefs he has started over the last couple months, including his latest with Chris Brown.
But it looks like he's still going to fight Brown -- in the ring. Here's Breezy confirming the boxing showdown.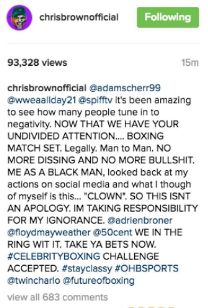 Soulja posted video of him training for the fight.
And 50 Cent has started promoting the fight (and clowning) on IG.
Is this going to happen? And when it does will anybody care?
Discuss