The sales of Chris Brown's Beezy album have not been up to his standards.
Bris's tenth album opened soft with a 72K first week in late June
He tried to juice his streams with a deluxe version of the project, but that didn't make a huge impact.
Brown initially blamed the press for his sales struggles.
"SEEMS LIKE YALL ONLY INVEST IN THE NEGATIVE STORIES ABOUT ME. CHRIS GETS IN TROUBLE (THE WHOLE WORLD IS ON it). Chris drops album…[cricket emojis]," he typed on social.
But now he's just getting philosophical about life and what's important.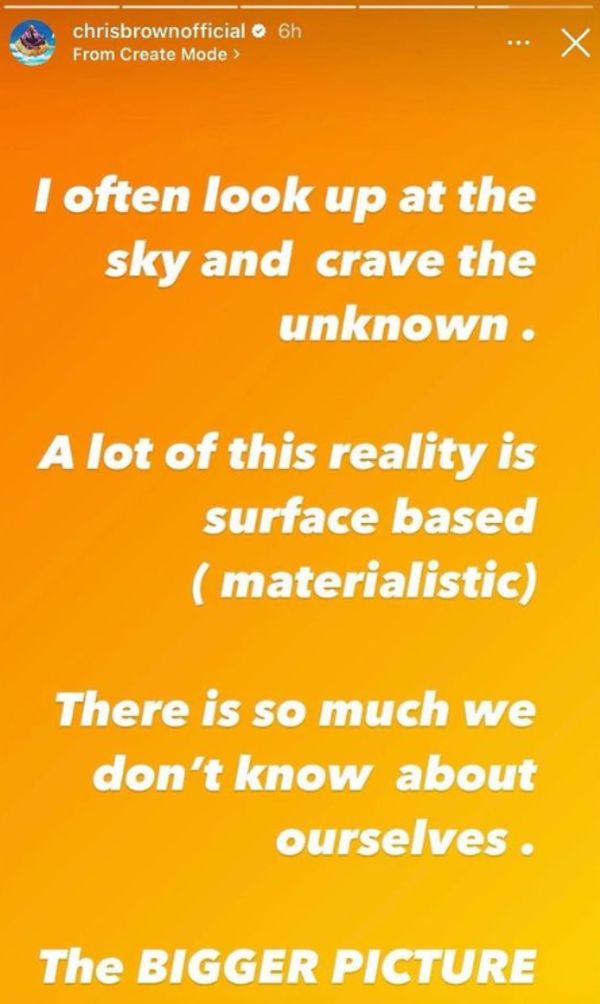 "I often look to the sky and crave the unknown. A lot of this reality is surface based (materialistic). There is so much we don't know about ourselves. The BIGGER PICTURE," Breezy typed on IG Story.
Do you think this is Brown realizing there is more to life than streams or did he just take more drugs than usual?
Discuss