Chris Brown and Justin Bieber have been on a few songs together over the years and one would suspect Bieber looks up to his elder R&B star, who he has compared to 2Pac.
Judging from Breezy's new hairstyle, that may flow both ways.
Twitter and Instagram commentators have noticed that Brown's new locks look a bit like Bieber hair.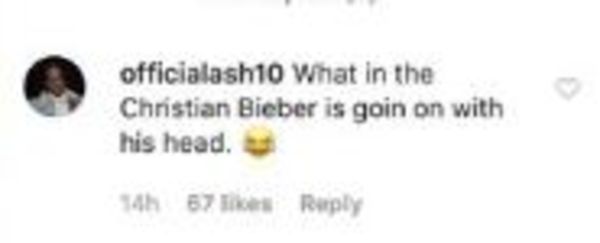 Is this Chris Bieber? Justin Brown?

— Courtney Kelly (@courtneykellyxi) March 13, 2020
Chris Brown out here looking like Justin Bieber that looks like Boris Johnson

— Captain Canada (@FacundoXXII) March 13, 2020
chris brown n justin bieber are turning into each other.

— miss coco v (@creamofwheatz) March 13, 2020
Justin Bieber wants to be Chris Brown. Chris Brown wants to be Justin Bieber... https://t.co/K7KmmTi6ic pic.twitter.com/h8kiIKGQu0

— Cutie Camille (@CxtieCamxlle) March 13, 2020
Jay Electronica dropped an album and Chris Brown has transformed into Justin Bieber.
I didn't see these verses in Revelations but here we are

— modest girl (@5THCONSCIOUS) March 13, 2020
Agree?
Discuss