DJ Envy was at the receiving end of Twitter mockery this morning when racy Snapcat messages with his name attached to them emerged.
In the messages, the person Envy is chatting with says she (or he) is going to lick Envy's ass and then violate it with a 9.5-inch dildo. "U are vicious," is how Envy allegedly responded to threat.
The Breakfast Club's Very Own DJ Envy Likes WHAT - Miss Scandal pic.twitter.com/Gz9bnZ5rzD

— Miss Scandal (@iammissscandal) October 26, 2017
We say "allegedly" because we think there's a pretty good chance the messages are fake.
"I don't know where [the messages] came from," Envy said this morning on the radio. "Whoever it was has been chasing all the reputable blogs, and nobody posted it. And I guess they found one that has."
Envy doesn't seem to be sweating it. In fact, he's been joking about the messages.
I'm going to tell you'll some real shit," Envy joked. "That was me and Charlamagne going back and forth on Snapchat. "Not true," CTG shot back. "I am way more kinkier than that."
Do you think there's any truth to the messages?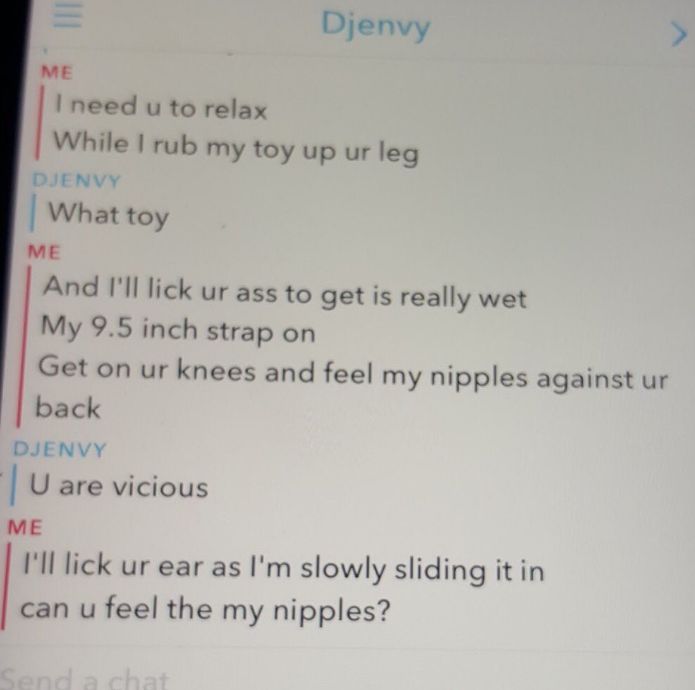 [Related: Twitter gets at DJ Envy after butt play Snaps.]
Discuss