Drake's Honestly, Nevermind album did 210K in its first week.
While that would be quite an accomplishment for most artists, it was by far Drake's worst opening since his first album.
Nevertheless, "Jimmy Cooks", the album's 21 Savage featured track, did go number one on the Billboard Hot 100.
Drake celebrated on social.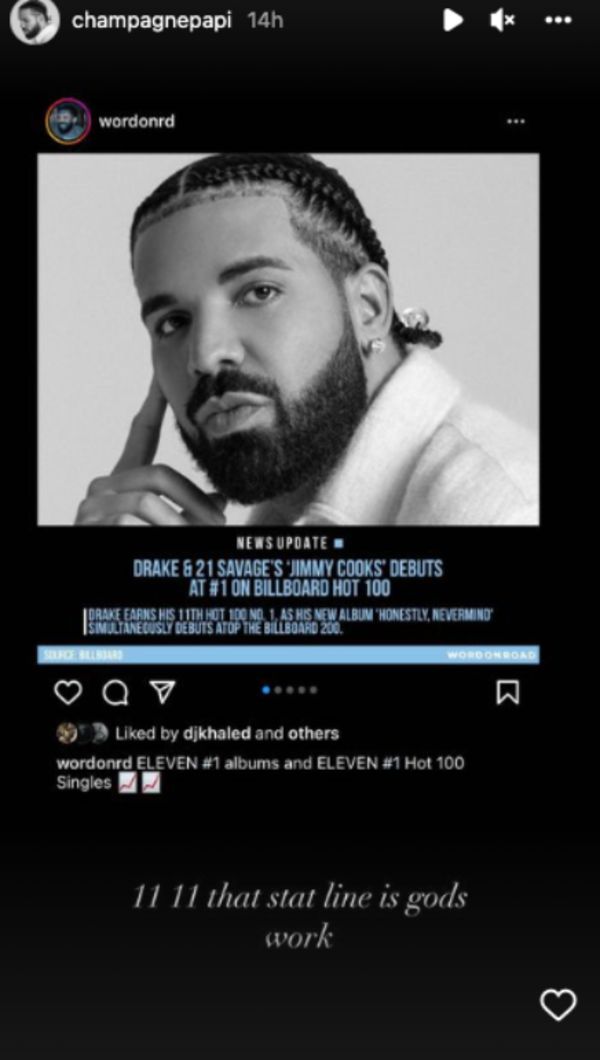 "11 11 that stat line is gods work," Drizzy typed.
Is it?
Discuss