If you listen to Drake while you run you will run slower.
A lot slower
Researchers recorded the times of 20 runners listening to a range of 60 different artists. The runners each ran for a minimum of one kilometer per artist with their speed recorded via a smart fitness device.
Listening to Drake added 21 seconds to each Kilometer on average. The second slowest act, Korean boy band BTS, only added nine seconds.
Other artists who made runners slow were Nicki Minaj and Doja Cat.
On the other end of the spectrum was Beyonce, who had runners shave 33 seconds off each Km.
Harry Styles was worth 31 seconds and Brittany Spears 19.
Oh, if you're wondering, Kanye speeds up runners by four seconds.
So he has that going over Drake.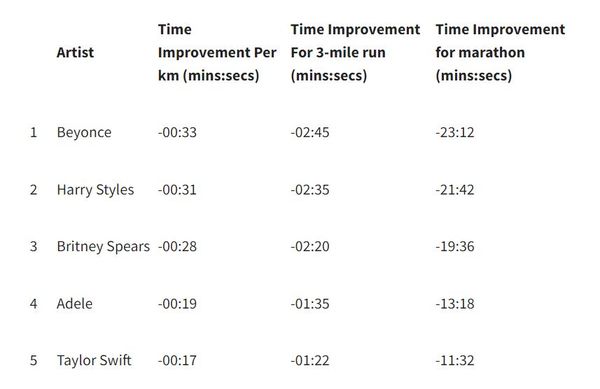 Discuss