Earlier this week, HitsDailyDouble didn't offer any opening week projections for The Game's Drillmatic -- Heart Vs. Mind album, which is never a good sign.
This evening, HDD offered a set of projections for next week's top 20 and it didn't include Game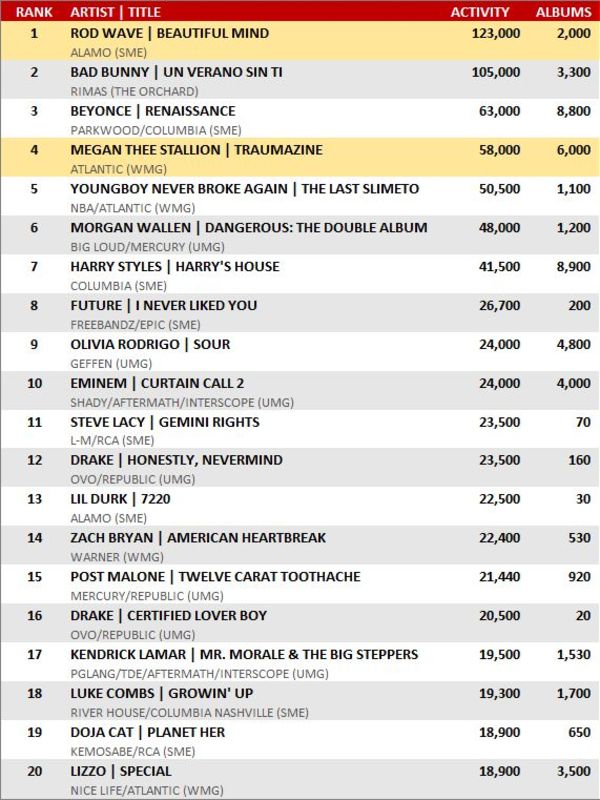 This means Drillmatic is projected to do fewer than 18,900 streams despite having 31 tracks and features from the likes of Lil Wayne, Rick Ross, NBA YoungBoy, Chris Brown, A$AP Rocky, Kanye West, Pusha T, Big Sean, Ice-T, Roddy Ricch, Meek Mill, (sorta) Drake and many more.
Game also pulled out all of the stops while promoting the album -- including the relentless teasing of his Eminem diss "The Black Slim Shady".
Now it might not even make sense for Em to respond to Jayceon. We wonder what 50 Cent is going to say about this sales debacle?
Discuss