FBG Wooski and King Von had beef when Von was alive.
His untimely death hasn't calmed the situation.
Yesterday would have been Von's 28 birthday. Wooski used the occasion to post a Twitter exchange from 2012 in which the two rappers and Chiraq street figures predict each other's demise.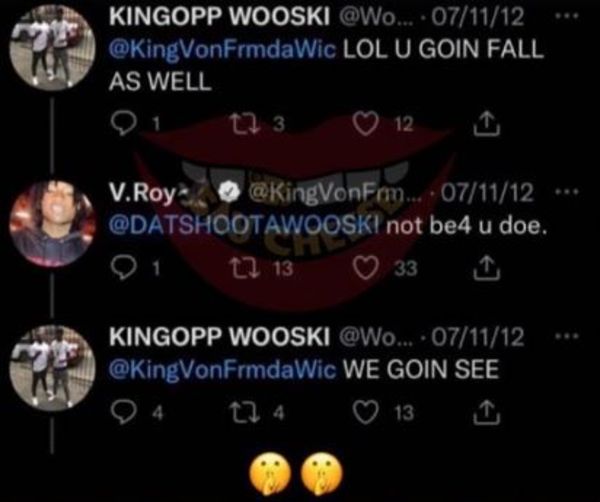 "LOL U GOIN FALL AS WELL," a young Wooski typed.

"not be4 u doe," a young Von responded.

"WE GOIN SEE," Wooski shot back.
What do you think of Wooski's victory lap?
Discuss