A second person has lost their life after being critically injured at GloRilla and Finesse2Tymes' show in Rochester, New York on Sunday.
It turns out that people in the crowd thought they heard gunshots inside the venue, which caused a stampede. Six others were also injured during the melee, one critically.
GloRilla has already responded and expressed remorse. Finesse2Tymes, on the other hand, said he doesn't want his name attached to the tragedy at all.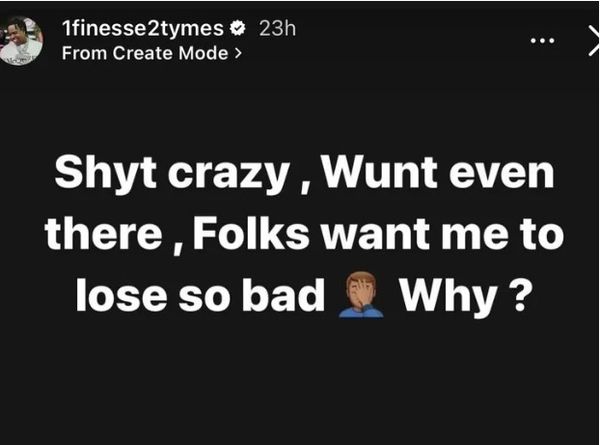 "Shty crazy, Wunt event there," he wrote on Instagram Stories. "Folks want me to lose so bad. Why?"
The Memphis rapper then spoke with TMZ and laughed off the criticism.
"When it go on anywhere else, don't nobody get blamed. When it go on in my show, I get blamed," he said. "Sometimes when you winning and you done won so fast, like right now, I'm like a created player in an NBA game or something, so I'm frowned upon. You know how people mad when you play with a created player? I'm a created player."
Should Finesse2Tymes be showing some remorse or is he being wrongly blamed?
Discuss