Blue 🅿️ emojis are all over the place, thanks to Gunna and his new track "pushing P."
🅿️ is a general expression of positivity.
However, some folks in the San Francisco Bay area aren't reacting positively to Gunna claiming 🅿️ , which they say they invented.
Gunna responded to that in the comments.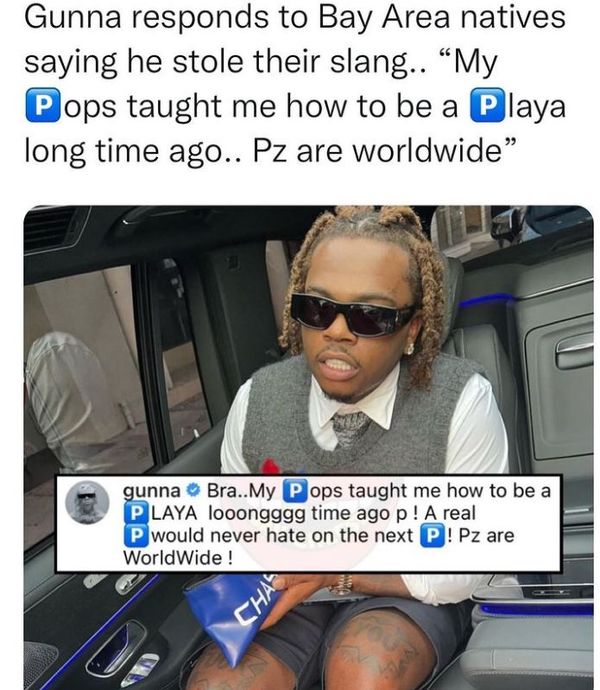 "Bra ... My 🅿️ ops taught me how to be a 🅿️ LAYA loooongggg time ago p! A real 🅿️ would never hate on the next 🅿️ ! Pz are WorldWide!" Gunna typed.
Is that 🅿️ ?
Discuss