The saga of Tekashi 6ix9ine's album TattleTales first week sales are over.
After projections of everywhere from 150K to 40K, the sophomore effort settled on 55K SPS, with 29K of those in traditional sales.
Big Sean's Detroit 2 did a lot better and with 111K, 30K. It will finish number one, ending Taylor Swift's six-week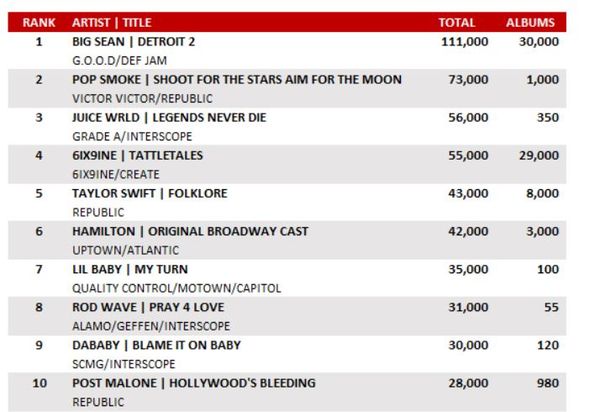 reign.
Tekashi's numbers were hard to pin down because they were heavily dependent on merch bundles, many of which Billboard deemed ineligible.
Ever the troll, 6ix9ine has reacted to his poor showing by giving away his album on the street:
Discuss