Floyd Mayweather and Logan Paul will square off in a boxing match this Sunday at Hard Rock Stadium in Miami.
That's a sentence you couldn't imagine ever typing a couple of years ago.
The fight will be an exhibition, with no judges or declared winner.
Mayweather vs. Paul rules, per Florida commission:

— No judges
— No official winner read
— Knockouts legal
— KO up to ref discretion
— No headgear
— 12 oz. gloves
— Eight 3-minute rounds

— Marc Raimondi (@marc_raimondi) June 2, 2021
So why is Floyd doing such a thing?
Money.
Here's the breakdown on what each combatant is getting paid.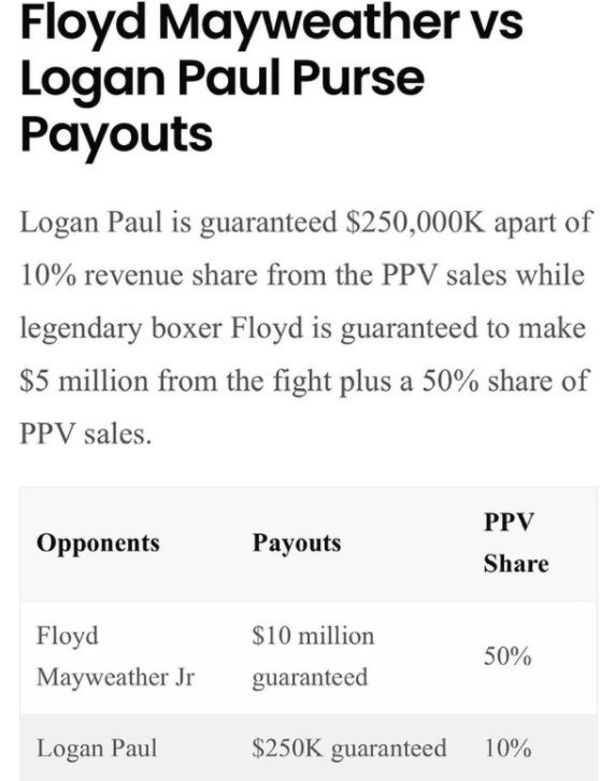 Is this something you are going to pay to view?
Discuss