Future is being accused of inviting a woman to California to hang out with him and then abandoning her once she refused to have sex.
Shamartess Whitsett said she met Future in Miami and he invited her out West. He told Whitsett if she bought her own ticket, he'd reimburse her a thousand percent of the price. She purchased the ticket for $550 and based on the rapper's promise, expected to get $5,500 back.
Once she arrived at the hotel in L.A., Future told her to "get sexy" and put on some lingerie. But she told him no and said they wouldn't be sleeping together. Afterward, the Atlanta rapper said they would no longer be hanging out and he'd catch her another time.
The next morning, Whitsett said her hotel key card stopped working. When she asked why, a staff person told her the room was only booked for one night, which wasn't the original plan.
"I asked them how long the room was booked and they said it was only booked for Saturday, which means he had plans to have sex with me and put me out anyway and not give me the $5500," she wrote. "I'm so happy I didn't have sex with him, because he would've fucked me and still put me out. At least I can say I'm not part of the collection."
What do you think about this woman's story? You can read some of her claim below, as well as supposed text messages between her and Future.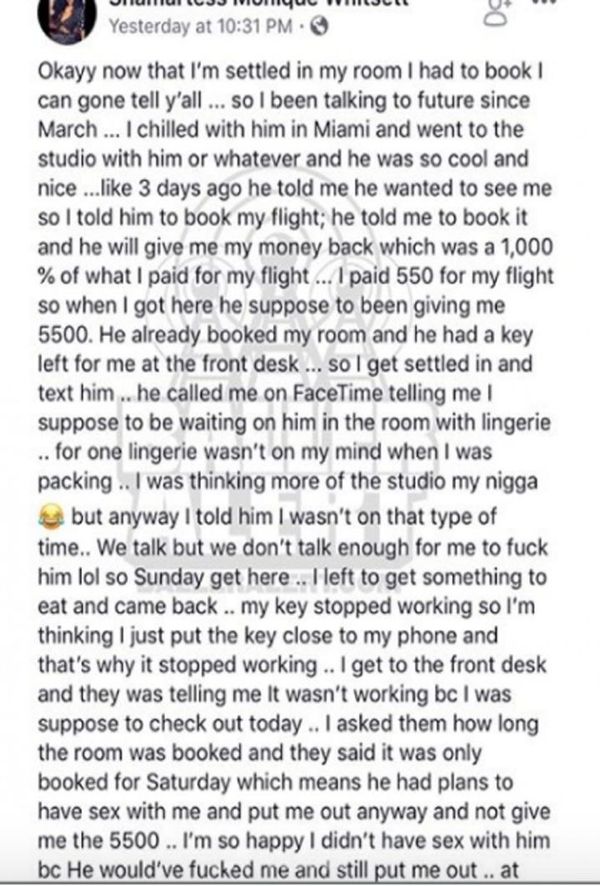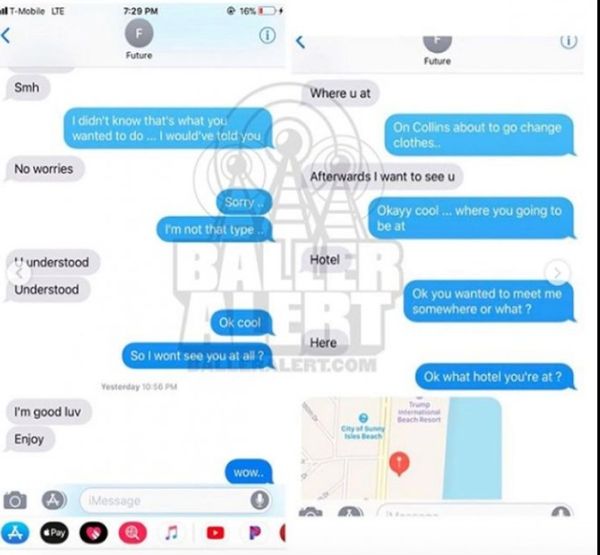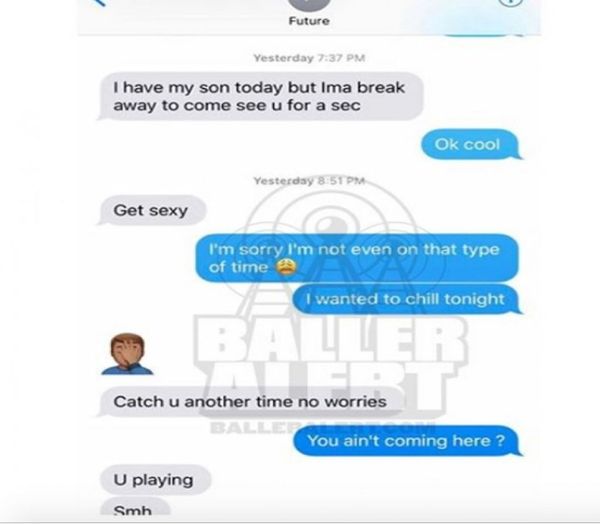 Discuss