Days after The Game challenged Jake Paul and his brother Logan to a street fight, Jake said that he wouldn't fight the Compton rapper.
"No I don't assault grandpas like McGregor," said Jake Wednesday on Instagram Stories, after someone asked him about a possible fight.
Then someone asked Jake if he'd ever face Tekashi 6ix9ine in the ring, and the famous YouTuber said he'd love to but doubt it would ever happen.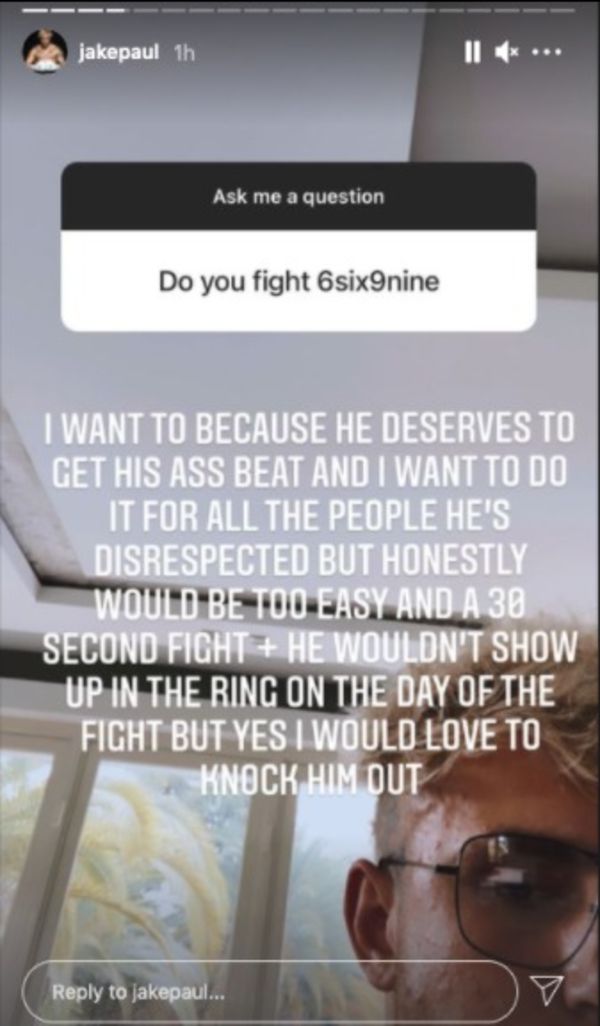 "I want to because he deserves to get his ass beat, and I want to do it for all the people he's disrespected but honestly would be too easy and a 30 second fight and he wouldn't show up in the ring on the day of the fight, but yes I would love to knock him out," said Jake, about two weeks after he snatched Floyd Mayweather's hat in that now-infamous video.
Would you like to see Jake and Tekashi square up?
Discuss