Joe Budden was not feeling A Written Testimony, Jay Electronica's debut album that featured JAY Z on almost every track even though he isn't listed as a feature.
"This is hate. I want make that clear. But it's rapper hate ... The last decade, you have put Jay Electronic on the same level of JAY-Z ... I hate this album. I hate it on multiple levels ... I hate those beats. I hate how their two voices sound together. I hate it. I hate the structure of these songs," Budden ranted, and added that Hov washed Jay Elec on his own project.
Jay Elec responding by telling Budden, who's retired as a rapper, that he's never heard Joe's albums and then they went back and forth a bit and Drake got dragged into it.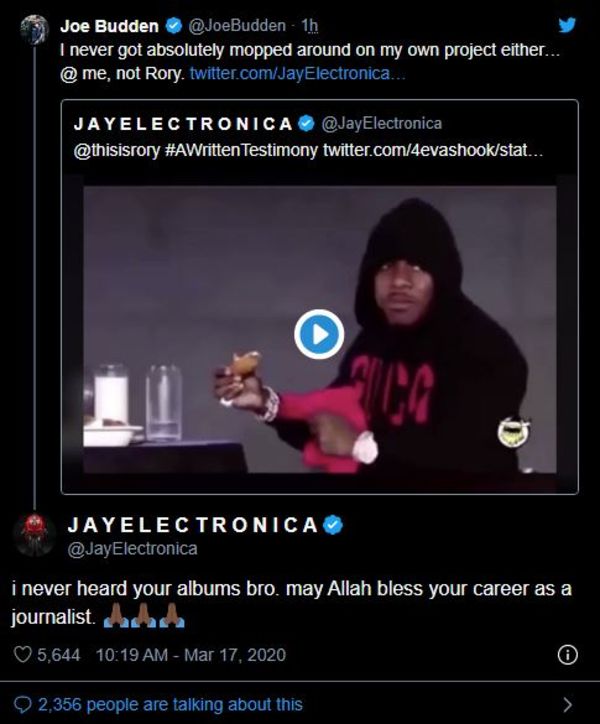 "I never heard your albums bro. may Allah bless your career as a journalist," Jay Elec passive-aggressively typed.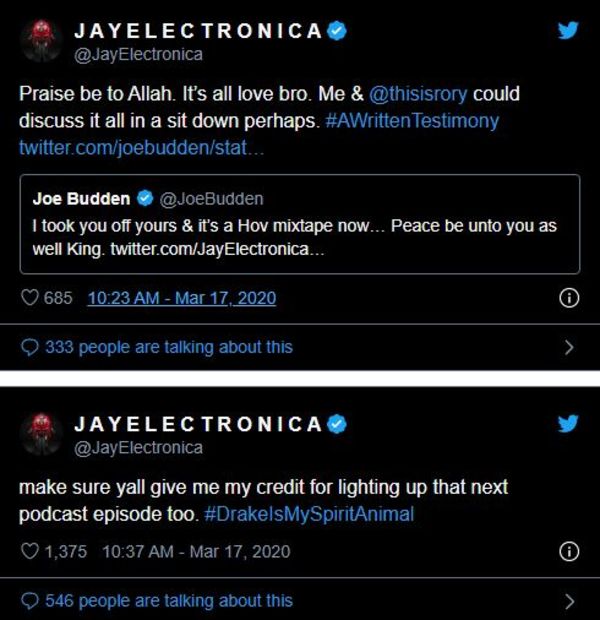 What did you think of A Written Testimony?
Discuss