JayDaYoungan, who was last seen beefing with NBA YoungBoy over a girl, was arrested for drugs and guns at an Airbnb in Senoia, Georgia.
His pregnant girlfriend Jordan Brooks and six others, including a man wanted for murder, were also arrested. Youngan and Brooks were charged with possession of narcotics, illegal possession of a weapon, and tampering with evidence. They are both being held without bond.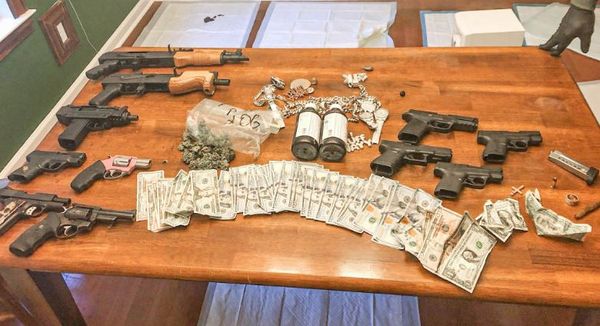 The police were alerted to the Airbnb when they got a tip a murderer was staying there.
JayDaYoungan was arrested earlier this year in his home state of Louisiana for hitting a pregnant woman, believed to be Brooks.
Earlier this week, Gucci Mane called out in a subliminal post either NBA YoungBoy or Tekashi 6ix9ine for being a rat. Given Youngboy's history with Youngan and 6ix9ine history, they both could be relevant here.
Discuss