J.I.D. is having trouble getting features on getting on as a feature
And he thinks he knows why.
This morning the Dreamville rapper, who was recently spotted in the studio with Dr. Dre, Tweeted out a theory that more famous rappers are afraid to get on a track with him because he's too good.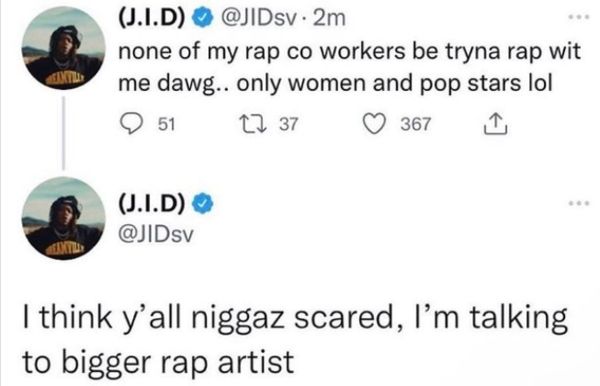 "None of my rap co-workers be tryna rap wit me dawg," he typed.. "Only women and pop stars lol…I think y'all n*ggaz is scared, I'm talking to bigger rap artists."
He quickly deleted the posts.
Do you think J. Cole told him to slow his roll?
Discuss