It seems that Jordyn Woods is no longer in her former best friend Kylie Jenner's shadow. That may be due to Woods appearing on Black-ish last year and making personal appearances without Kylie.
But the thirst traps that Woods occasionally shares may have also contributed to her growing popularity.
After wowing many with her curves a while back, the 22-year-old shared a photo of herself on Monday that showed her pulling down her pants and revealing her underwear.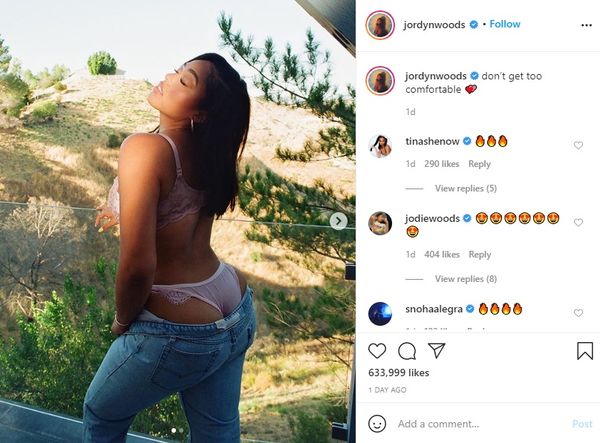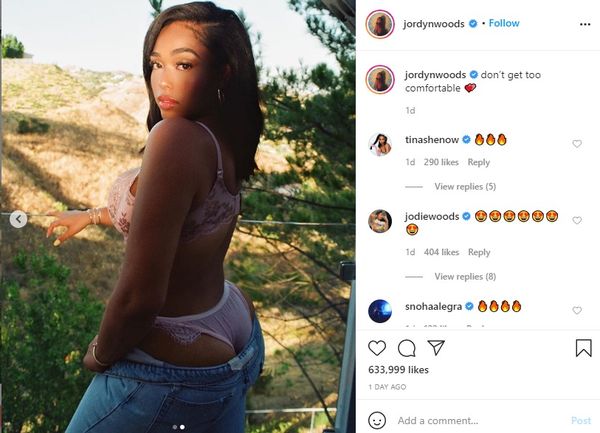 "Don't get too comfortable 💕," she captioned the photos.
What do you think?
Discuss