There's a viral story about a 55-year-old Florida man who left his wife to marry his own Goddaughter.
Florida man Kodak Black can relate, as his dad did the same thing.
Yak reacted to an article about the viral tale with a note about his own family.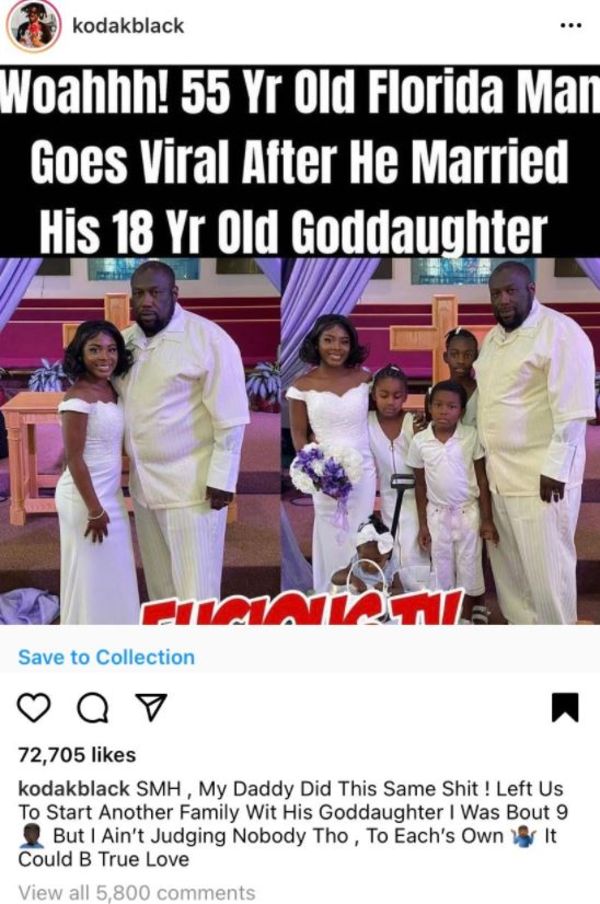 "SMH, My Daddy Did This Same Shit ! Left Us To Start A New Family Wit His Goddaughter I Was Bout 9 But I Ain't Judging Nobody Tho , To Each's Own It Could Be True Love," he typed.
Kodak also recently copped to smoking PCP.
Do you think that's related to this?
Discuss