Kylie Jenner and her now official boyfriend Tyga were among the celebs who hit up Coachella this weekend.
Kylie's only  jailbait for a few more months, so at the festival she made sure to make her waning Lolita moments count by wearing the kind of revealing leotard cat suit Cher made famous in 1989.
But before the 17-year old joined the masses at Indio she was begging for thirst even harder, posting some sexy pre-Coachella bikini pics on her popular Instagram account. W for Tyga?
chella

A photo posted by Kylizzle (@kyliejenner) on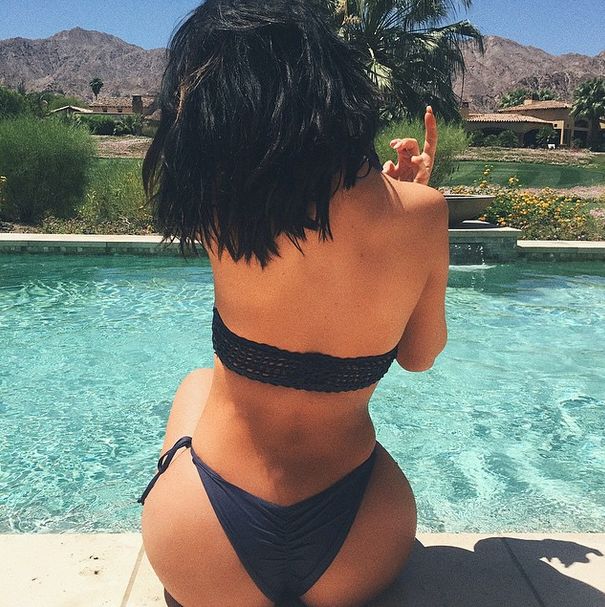 Discuss