Porn figure Ms. London claimed that Lil Boy recently paid her 16K for sex.
In doing so, she said the name of Baby's girlfriend Jayda Cheaves.
"The best dick I ever had came from a millionaire who didn't say more than two full sentences to me. He literally beat me to the mattress soon as i got in the room," she typed. "Not dropping no names, but Jayda not leaving this man ever."
It was pretty aggressive stuff. However, since London plies her trade on OnlyFans, one can't help but think she made it all up for clout.
That's certainly what Lil Baby is saying.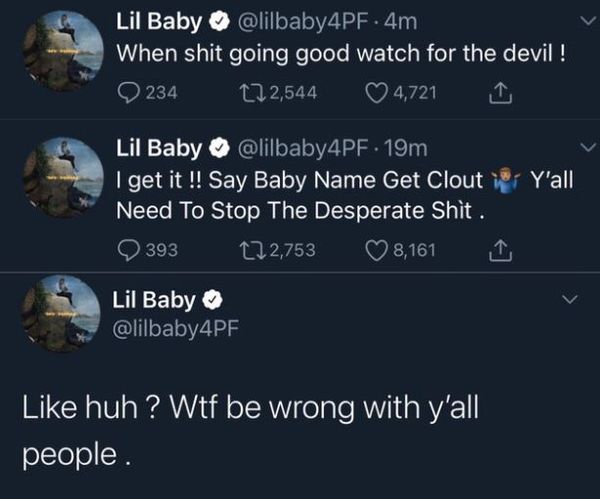 "
I get it !! Say Baby Name Get Clout. Y'all Need To Stop The Desperate Shit," Baby typed. "Like hu ? Wtf be wrong with y'all people.
Do you think that's what happened?
Discuss