The life span of a Chicago rapper isn't a long one.
Chiraq spitter Lil Durk looked like he feared his life span was going to come to a close after he hopped in a car with Lil Baby in Atlanta.
The video of Shook Durk circled the Internet and landed on the Shade Room, where Durk responded.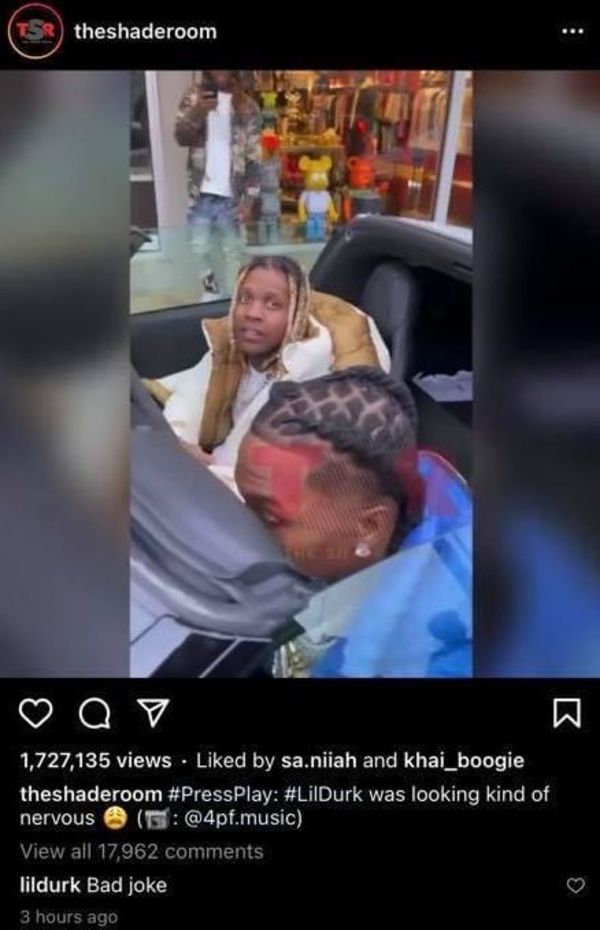 "Bad joke," he typed.
Then he explained what was going on: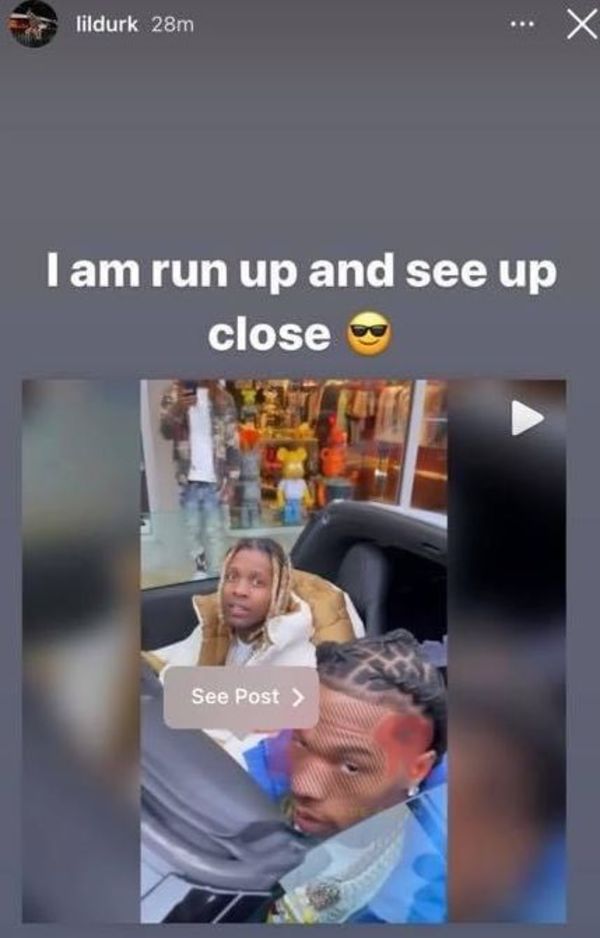 "I am run up and see up close," he typed.
Would you always be scared if you were Durk?
Discuss