Lil Durk has seen increasing success as a rapper.
However, it's hard for him to feel safe.
Durk lost his friend King Von to violence. Then, earlier this month, gunmen broke into his Atlanta area home and engaged him and his baby mother in a shootout.
In no wonder that he's been photographed looking shook when out in the wild.
In light of that, Durk left an aggressive message to all of those who claim OTF but don't walk that walk.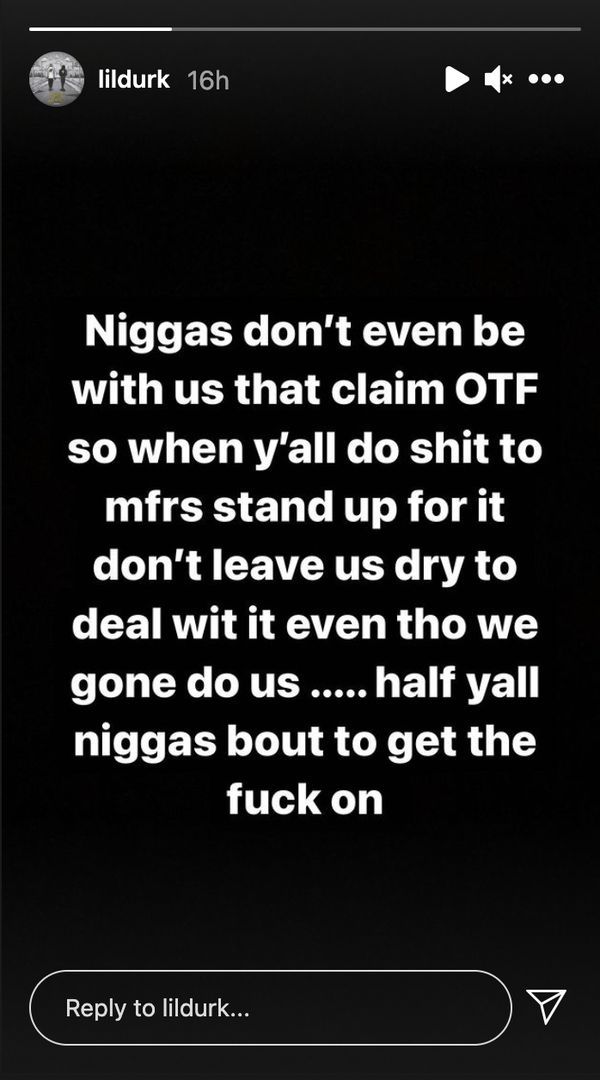 "N*ggas don't even be with us that claim OTF," Lil Durk typed on IG Story. "So when y'all do sh*t to mfrs stand up for it, don't leave us dry to deal wit it even tho we gone do us ..... half yall n*ggas bout to get the f*ck on."
Discuss