Lil Durk likes stunting his rap salaries.
Last month, he claimed 350K a feature and that he has receipts. (But he wouldn't show them.)
Now he's making noise about his show prices.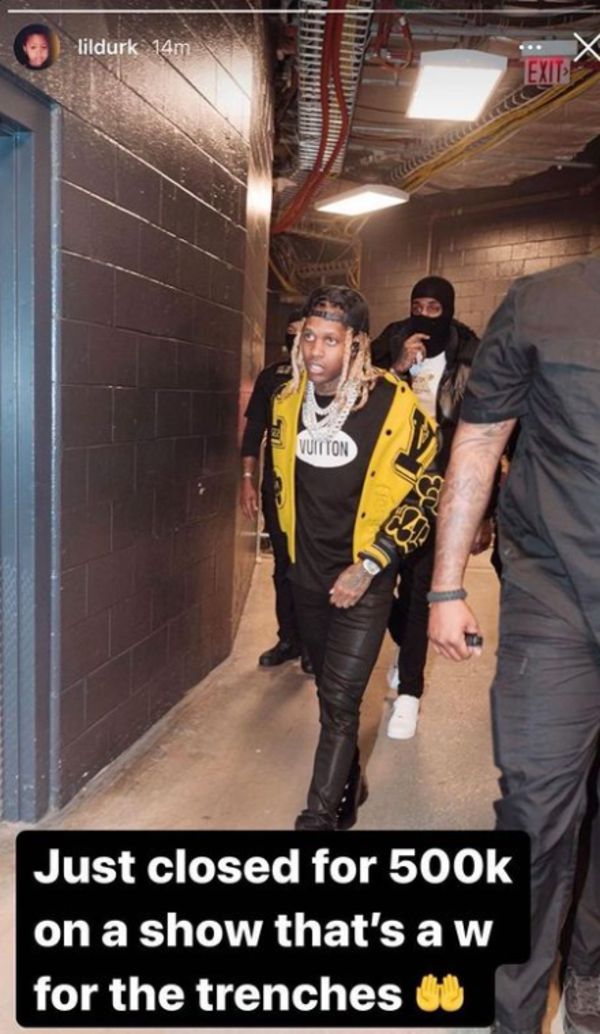 "Just closed for 500k on a show that's a w for the trenches," Durk captioned a backstage photo.
That sounds like a lot.
But considering Kanye was going to get $8 million for Coachella and then the Weeknd stepped in and got that exact bag when Ye dropped out, we guess Durk's claim could be accurate.
Discuss