Lil Durk heard from FBG Duck's mother LaSheena Weekly about a line that's on his new album The Voice, which dropped on Thursday, Dec. 24. Duck was gunned down in August in his hometown of Chicago.
"I told my PO thru the gate that I get high as f*ck, she ask me how high do I get, I told her high as Duck," Durk spit on one of The Voice tracks.
Duck's mom was seen going in on Durk in a video afterward.
"Now he wanna get high as f*ck, he about to get high like Duck," said Weekly. "Well, he better take that sh*t with who made V Roy gone, not my motherf*ckin' son, 'cause he ain't do it. Remember they had a song together? Remember they hashed they differences? Motherf*ckers steady wanna for the industry, this is proof! Y'all really showing y'all rich off mentioning my motherf*ckin son! Y'all rich off mentioning Tooka, show yo' craft! Do something else besides dissin' music!"

"Show motherf*ckers that you really go pop," she added. "Do like my son was trying to do, he was trying to crossover! Yo ass sitting up here mentioning somebody who ain't give two f*cks about you. He was right, you probably did Illuminati him. You probably did send him to get bodied."
Durk seemed to respond to the backlash.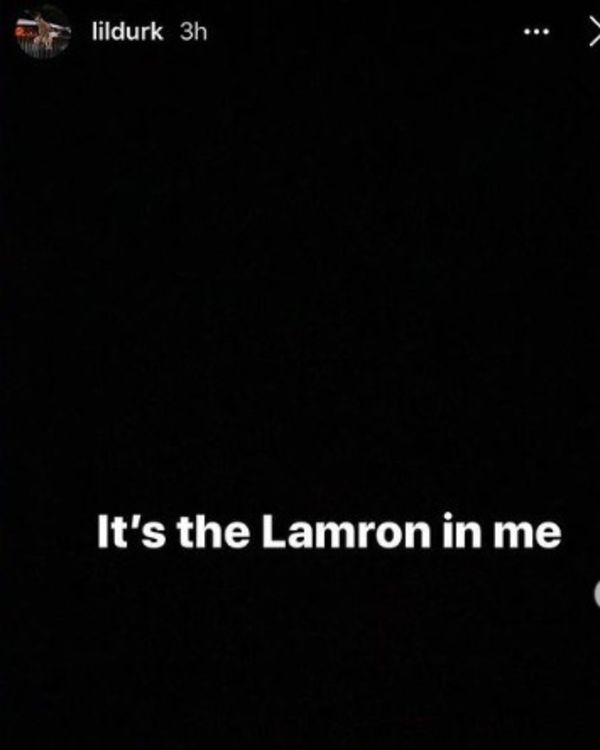 "It's the Lamron in me," wrote the rapper on social media.
What are your thoughts on all of this?
Discuss