Lil Durk doesn't seem impressed with many of today's rappers and he let it be known on Wednesday, March 10 on Instagram Stories.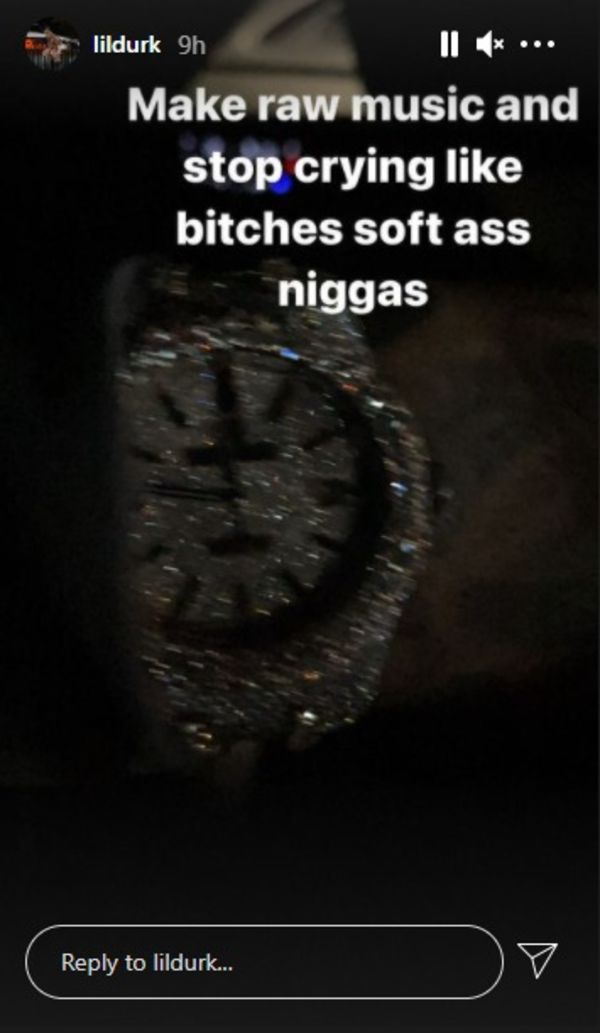 "Make raw music and stop crying like b*tches. Soft ass n*ggas," wrote Durk, who in January said he'd no longer be dropping names of dead people in his songs.
It's possible that he was talking about rappers making emo songs in his recent message, or he could've been just making a general statement.
Either way, how would you respond to Durk's message?
Discuss