After spending five years with Def Jam, Lil Durk decided to part ways from the label and is going the independent route.
His first independent release comes right after the split, "Just Cause Yall Waited":
I've been with Def Jam Records for five years and they gave me my first recording contract so for that I'm forever grateful. But, I'm a different artist than I was five years ago, and the time is right for a change. At the same time, Def Jam is making changes in their offices and trying a new direction. I didn't want to be a part of another regime change.
Fair enough.
The new project features Ty Dolla $ign, PARTYNEXTDOOR, and Lil Baby: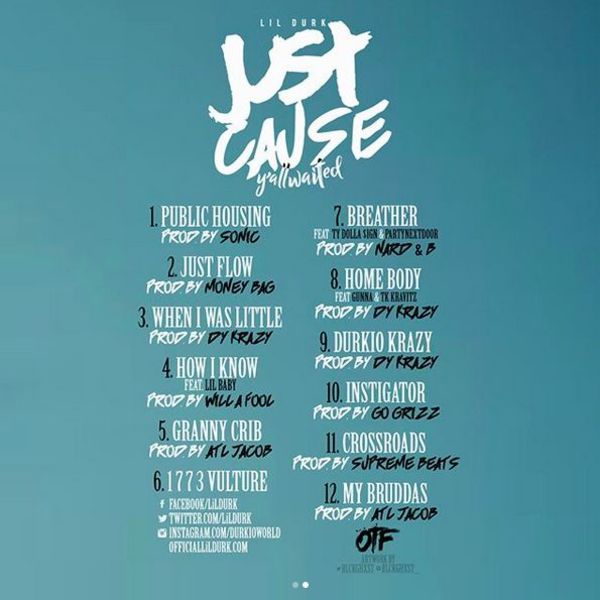 Track four with Lil Baby received the visual treatment earlier, and it's a smooth, dope vibe:
https://www.youtube.com/watch?v=VXa16Zl81vE
We also already received "1 773 Vulture", "Durkio Krazy", and "Cross Roads". Listen to the eight brand new records that are left, below!
Lil Durk's latest solo work prior to this release was "Signed To The Streets 2.5". Expect a part three soon, especially since he can now drop music at his own pace without answering to anybody!
Discuss