RondoNumbaNine was a big part of Chicago's drill scene around 2013 when his track "Hang Wit Me" was a hit.
Then he was involved in the revenge killing of a livery driver. In 2016, Rondo and his accomplice Courtney Ealy got 39 years in prison for the murder.
According to Lil Durk, Rondo may be getting out on appeal.
If I told y'all #9 a be home this year would you believe me !!

— DURKIOOO🦅 (@lildurk) June 3, 2018
Just spent 25 on a lawyer! add 3 zeros to that, tell Durk he the realist for that ♥️ told me this shit deeper than rap...

— The Streets Nines (@rondonumbanine) June 4, 2018
Durk also spoke on Rondo a couple of months ago in an interview with Billboard.
"I want to set up a good future for RondoNumbaNine," he said. "We've been back and forth with lawyers on his appeal and it's looking really good. He's going to get out soon."
The evidence against Rondo was pretty strong. His prints were found on the murdered driver's vehicle and the shooting was captured on Chicago Housing Authority video surveillance.
But you never know what happens when you get another chance at a trial.
If he doesn't get the appeal, the 21-year isn't projected for parole until 2053.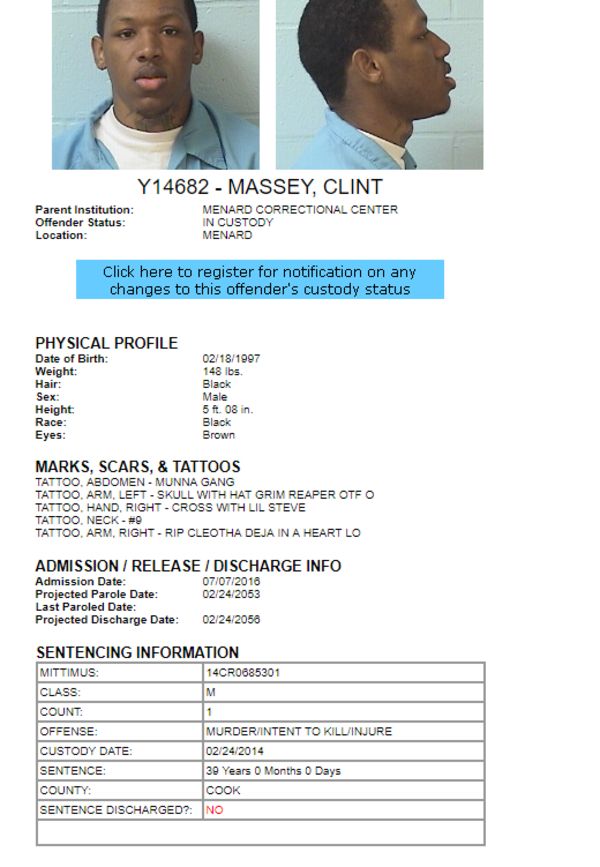 Discuss