Kanye West says he's going to drop Donda 2 on the repetitive date of 2/22/22.
There is some doubt that will actually happen because he's Kanye and because 2/22 is a Tuesday, when albums generally drop on Friday.
Now Lil Durk is also claiming that odd date, telling fans that 7220 is coming 2/22/22, and setting up an intergenerational Chicago chart showdown.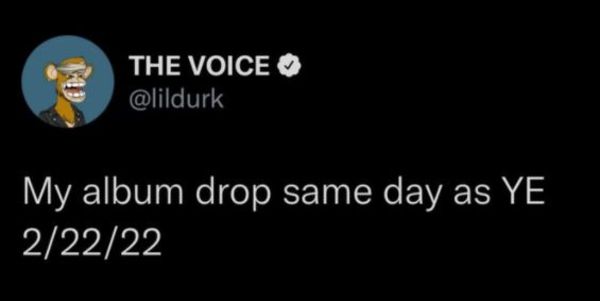 Durk's seventh solo album is named after his grandmother's Chi-Town address.
On the off-chance both rappers really drop on that date, who puts up the bigger numbers?
Discuss