Justin Bieber recently got $200 million for his catalog. That's a bit less than the $200 to $250 million Dr. Dre got for his catalog and quite a bit more than the $75 million Future got for his.
After seeing these numbers, Lil Duval has come to a conclusion, which he presented on Twitter.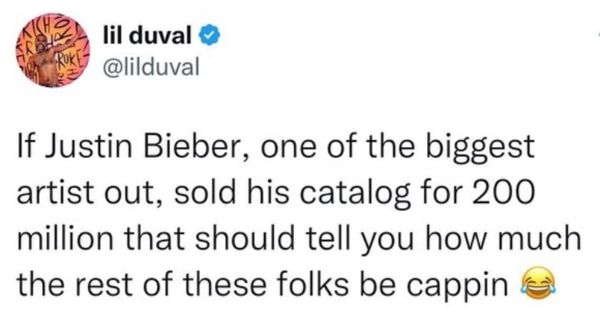 "If Justin Bieber, one of the biggest artist out, sold his catalog for 200 million that should tell you how much the rest these folks be cappin," the comedian typed.
Who do you think Duval is talking about here?
Discuss