Lira Galore has been linked to Drake, Meek Mill, Justin Bieber and Lance Stephenson.
The stripper-turned-Instagram-model-type was also engaged to Rick Ross for a bit.
It should come as no big surprise that some of the assets she used to catch the eyes of these famous men came to her through silicone and science.
But we were a bit surprised that her plastic surgeon, Dr. Altman of Miami, revealed the work she's had done in the Instagram hashtags of a Throw Back Thursday post.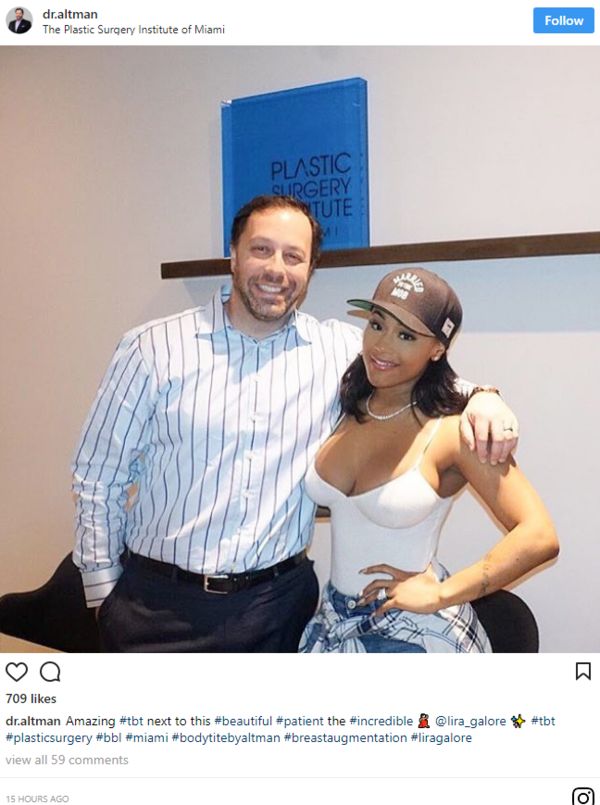 BBL stands for Brazilian Butt Lift, for those who aren't up on their plastic surgery lingo.
Perhaps Galore has some type of promotional deal with Altman.
Lira also posted her own before and after photo (acknowledging the breast work.)
What do you think? Do you see evidence of butt enhancement, too? Here are some more shots.
Discuss