Michael B. Jordan is looking every bit like a boxer in Creed 2.
But those muscles (and whatever he took to get them) might be getting to his head because in an interview with TMZ he said that he'd like to fight Roy Jones Jr. and thinks he could stick with him.
"I feel like I could do my thing a little bit. Right now, in his prime, nah, he'd probably knock my ass out, but right now I could do my thing," he said, after declaring he's been "working with Rocky."
Jones -- who's considered one of the greatest pound-for-pound boxers ever -- is 49.
But he did fight recently, winning vacant WBU cruiserweight title in a unanimous decision over Scott Sigmon in February.
Jones had said that would be his last fight. But he has said that before, and in a Facebook post he seemed open to Jordan's challenge.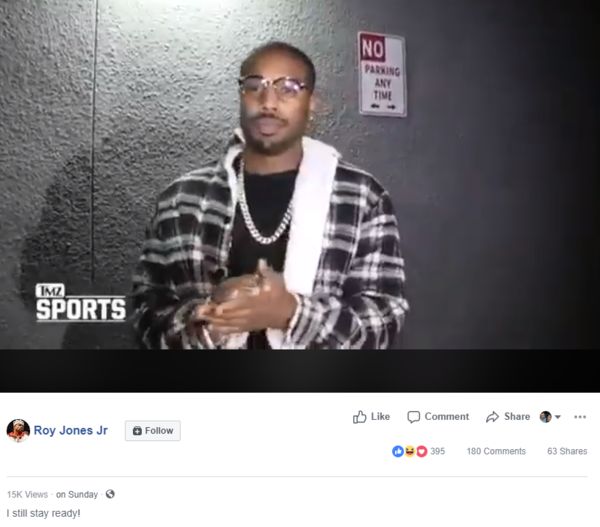 "I still stay ready," Jones wrote.
What would happen if Jones and Jordan got in the ring for real?
Discuss