We all got a good chuckle yesterday when we learned the model whose face is between Cardi B's legs on the cover of her Gangsta Bitch Music Vol. 1 mixtape is suing Cardi and her manager.
Kevin Brophy claims he was photoshopped onto the cover without his permission and now his young son is confused as to why he's doing that to another woman. He wants $5 million and says he has the tattoos to prove it's him in the image.
Not so fast. Another model, Beamer Walczak, has come out and said he was the one chowing box on the mixtape cover and provides visual evidence of the chowing.
"Yo, fuck boy, that me, you bum ass nigga. You trying to finesse," Walczak says to Brophy. "I don't even know what to say. $5 mil sounds good though. But I'm not a snake rat goof. Fuck off."
We guess Walczak's Cardi meal left him satisfied.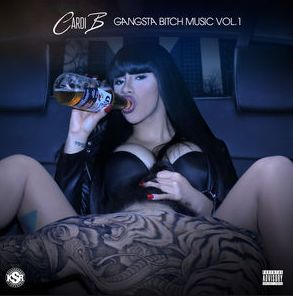 [Related: Cardi B sued by model who's going down on her on mixtape cover.]
Discuss