It's going to be difficult for prosecutors in Washington state to move forward with rape charges against Nelly.
That's because the 21-year-old who accused Nelly of violating her on his tour bus will not testify against him.
Karen Koehler, who reps the women, says her client has told the Auburn PD in Washington State and the King County D.A. to "put a halt to the criminal investigation of [Nelly]." She added that he client refuses to testify in any criminal proceeding against him because she feels nobody will believe her and has already been subject to abuse.
"Who will believe her, People are saying horrible things already. She cannot handle this. She is about to break," Koehler writes in a letter from her client's perspective which she shared with TMZ.
Here is some of the letter. You can view the whole thing here.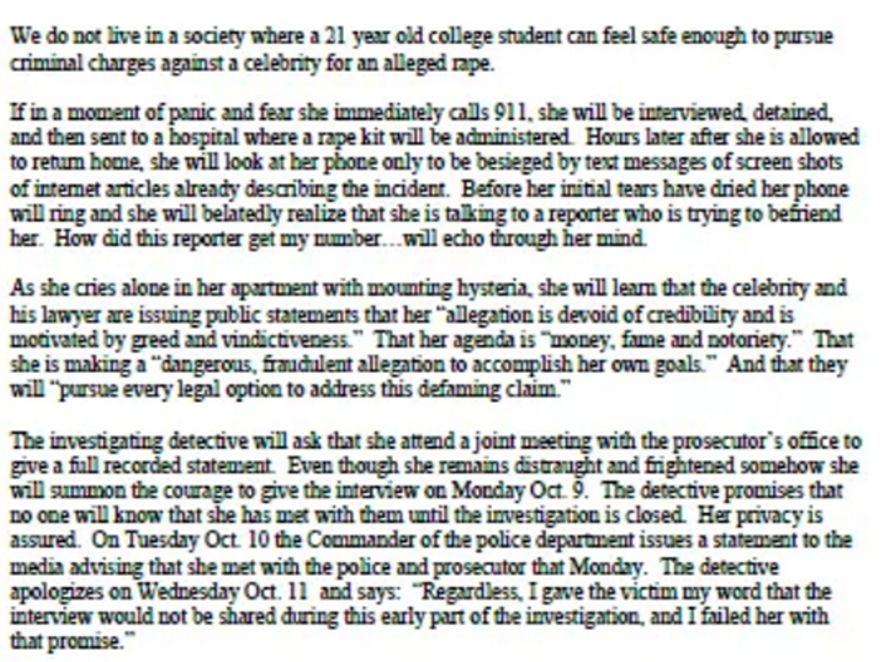 The letter concludes "One day maybe our world will change and 30 women won't be needed to [eventually] speak out against a celebrity who has hurt them in order for them to be believed. But that day has not come yet."
Does the letter ring true, or do you think they're libeling Nelly?
[Related: Nelly's rape accuser says he's bullying her.]
Discuss