Lil Wayne turned 39 earlier this week and all of his friends like Drake, who toasted Tunechi, were there.
All but one. Weezy's other famous Young Money charge Nicki Minaj was not at the celebration, and she reacted sarcastically to the soiree when she read about it on Mack Maine's social.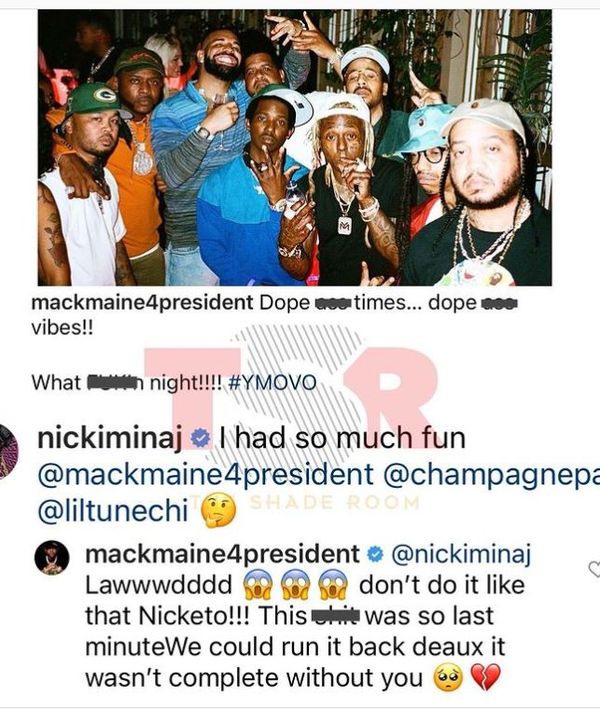 "I had so much fun," Nicki snarked.

"@nickiminaj Lawwwdd, don't do it like that Nicketo!!! This sh*t was so last minute. We could it back deaux it wasn't complete without you," Mack typed.
You buy that?
Discuss