Nipsey Hussle is the latest artist to see his sales explode in the wake of his death.
On iTunes, his debut studio album Victory Lap is suddenly number 2, and his mixtape Crenshaw is up to 12th.
Amazon music has four Nipsey projects, Victory Lap, Crenshaw, The Marathon and Tmc, as its biggest risers over the past 24 hours. Victory Lap's sales are up 504,766%.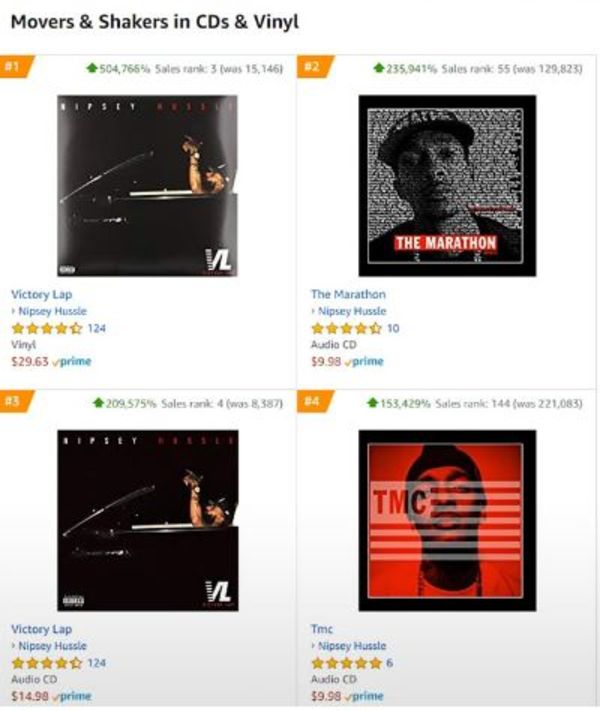 What's your favorite Nipsey project?
Discuss