Honeykomb Brazy is serving 13 and a half years for his involvement in a shootout that took place right before his grandparent's funeral.
Brazy's grandparents were shot to death and then had their house burned down in 2020. The cops think they were killed by Brazy's opps over beef. When Brazy returned home to Alabama for the funeral he got into a gunfight that was then posted on social media. That violated the probation he was on for being a felon in possession of a firearm.
His latest stint in prison isn't going well. During his incarceration, he says his aunt stole all of his money. He's also complained about the brutal conditions at Limestone Correctional Facility.
On top of that, nobody has ever come to visit him when he's locked up.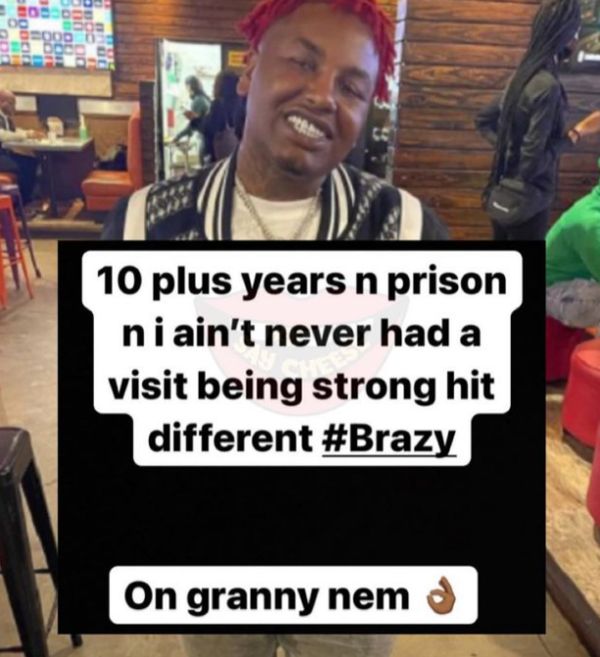 "10 plus years n prison n i ain't never had a visit being strong hit different," he revealed.
It ain't easy being Brazy.
Discuss