The saga of Iggy's body continues.
The Australian import has been spending the last couple of months showing off different angles of her ass.
Now she's moved on to showing off the tits.
Iggy was photographed at the Roc Nation offices earlier this week, sparking rumors that she had left Def Jam for Roc.
However, Def Jam has said Iggy is still signed to them.  Azalea has been angry at her label lately because they haven't been releasing any of her music.
[Related: Iggy slams label for more album delays.]
What do you think of Iggy's breasts?
We imagine Bow Wow approves.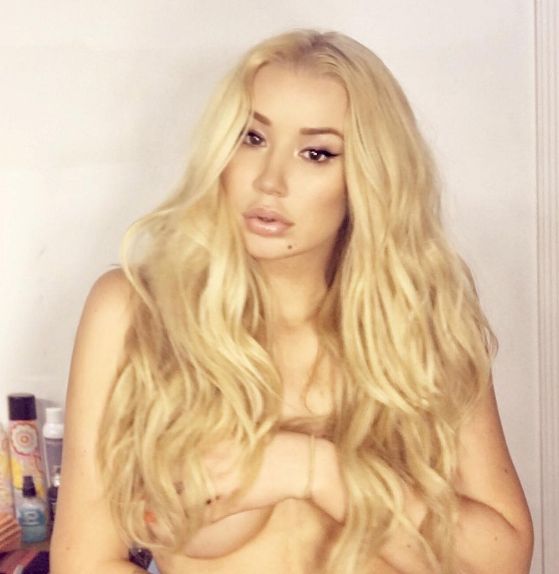 Discuss