Tekashi 6ix9ine and Lil Durk have negotiating some kind of fight for a big sum of money.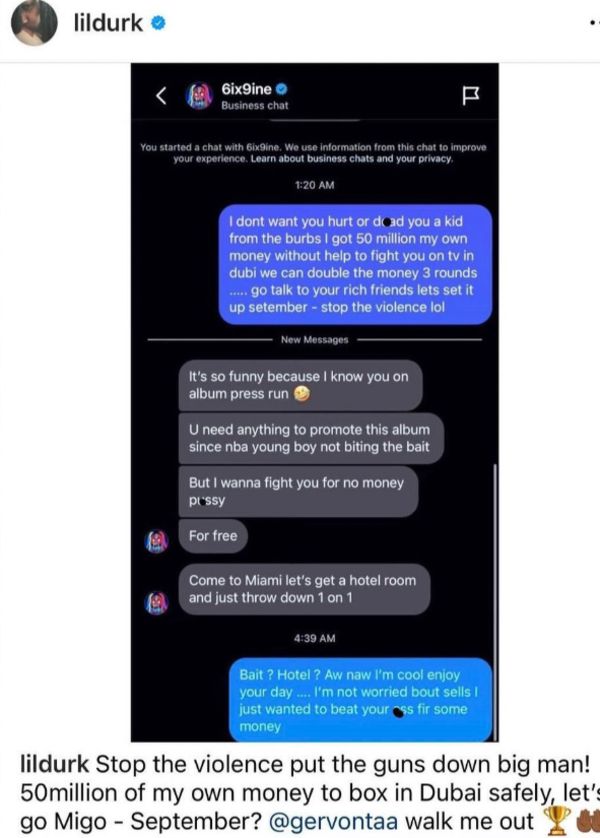 "I don't want you hurt or dead you a kid from the burbs I got 50 million my own money without help to fight you on tv in dubai we can double the money 3 rounds ... go talk to your rich friends lets set it up setember -- stop the violence lol," Durk sent to 6ix9ine.
6ix9ine said he'd prefer to fight Durk for free.
Now we have Lil Durk's clone Perkio jumping in.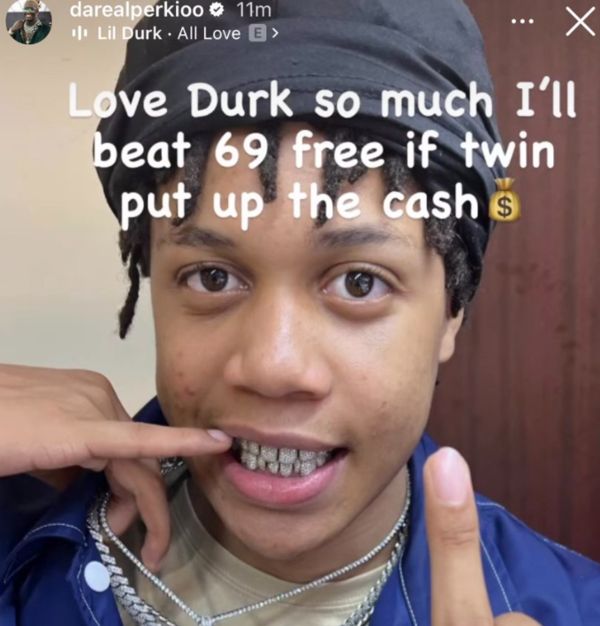 "Love Durk so much I'll beat 69 free if twin put up the cash," Perkio typed.
Now that's a good replica.
Discuss