Quando Rondo's guy killed King Von in an Atlanta parking lot after Von punched Quando.
Then Quando rapped about the murder and posted up in Chicago.
Suffice to say, Von's boys on the O Block are not happy with Quando, and there have been reports that Lil Durk is blocking him from doing shows.
Yesterday, an alleged set of DMs from Rondo to Durk in which he begs Durk to back off and let him breathe hit the web.
Quando rondo in durk message copping a plea😂😂 pic.twitter.com/q1SQtM1riQ

— Nothn But Laughs🤣 (@nothnbutlaughs) December 6, 2020
Quando is denying he sent the DMs: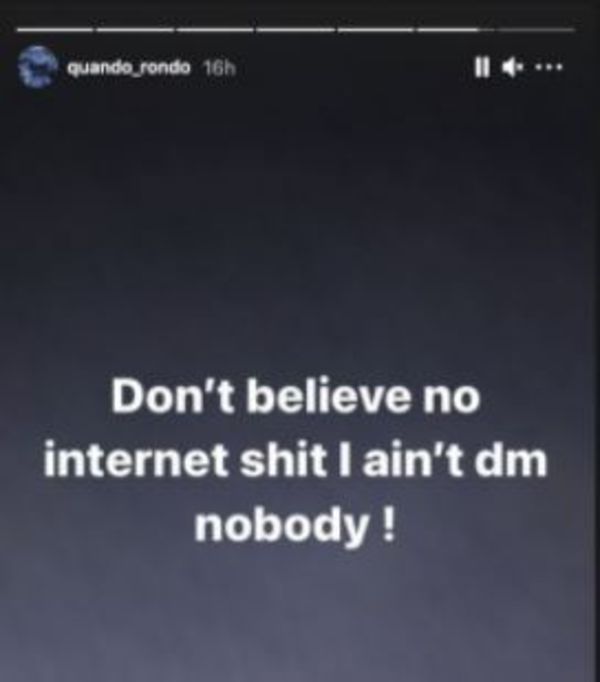 "Don't believe no internet sh*t I ain't dm nobody. And I don't have a Facebook or Snapchat!"
You buy that?
Discuss