Earlier this week, NBA YoungBoy had words with Bobby Shmurda's boy Rowdy Rebel over Rowdy Rebel's words about the killing of King Von.
Now YoungBoy's boy Quando Rondo, whose shooter Lul Tim killed Von, is trolling Bobby in his city of New York.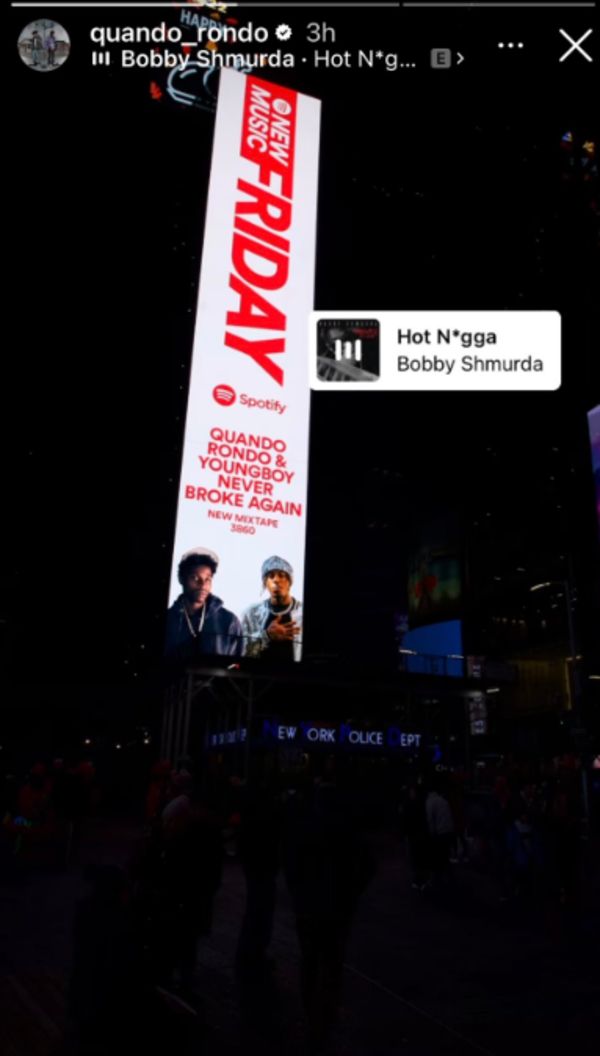 On Instagram Story, Quando shared a photo of a New York City Times Square billboard promoting 3860, his tape with YoungBoy.
But instead of using a song from an album, he chose Bobby's big (and really only) hit "Hot N*gga."
The visible NYC police department below sign below is a nice touch. In 2014, Shmurda was arrested at the notorious Quad Studios a few blocks from the photo Quando posted and ended up serving seven years.
Discuss