After Rich The Kid was robbed and beaten during a home invasion into his girlfriend Tori Brixx's Los Angeles apartment there was speculation that Brixx set him up.
Rich dismissed all of that chatter and as of July 3rd he was posting photos of the two of them together.
But then came these Tweets on the morning of July 4.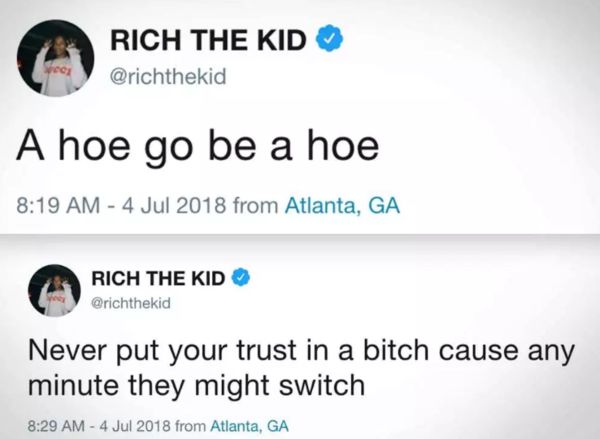 Rich has since deleted the first tweet, but the second remains.
What do you think is going on here? If nothing else, Rich must have known that such messages would bring heat onto Brixx.
Discuss