Megan Thee Stallion wasn't the only famous bigger female Drake referenced on Her Loss.
In the album track "Middle of the Ocean", Drake says this about Serena Williams, who he dated briefly in 2015.
"Sidebar, Serena, your husband a groupie / He claim we don't got a problem but no, boo, it is like you comin' for sushi," Drake, ever the wordsmith, raps.
Serena Williams's husband is Alexis Ohanian, who co-founded Reddit.
He brushed off Drake's diss with humor.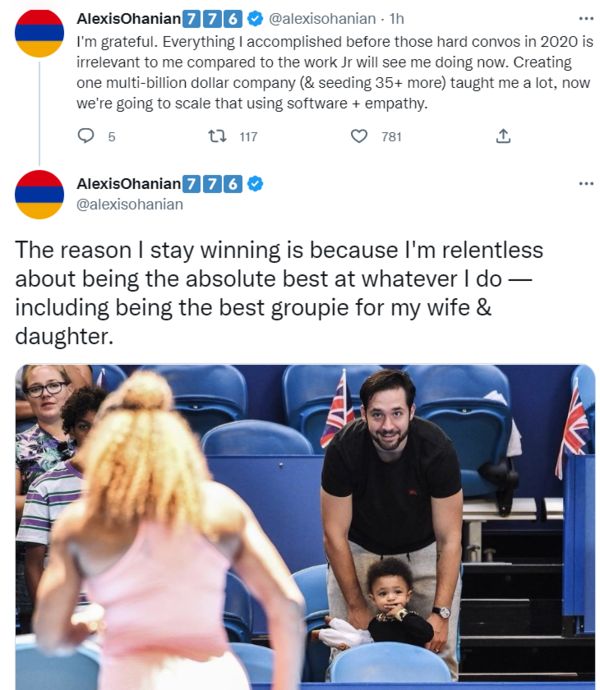 The reason I stay winning is because I'm relentless about being the absolute best at whatever I do — including being the best groupie for my wife & daughter," he Tweeted this afternoon.
Serena liked his response.
🥰🥰🥰🥰

— Serena Williams (@serenawilliams) November 4, 2022
Discuss